About Us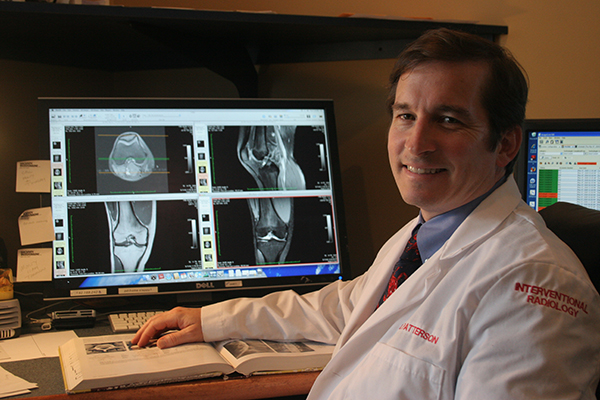 Dear Patient,
Most of my training and career has been spent at large institutions. These are excellent places to learn about medicine and gain experience. However, smaller organizations provide greater flexibility and offer more individualized care to the patient. It became apparent to me in the course of my career, that if I could control the whole process from the first phone call to the final report, I could guarantee quality from all perspectives.
I am a Georgetown University Medical School graduate with a fellowship in Interventional Radiology from Mt. Sinai Hospital in New York City. I am board certified in Radiology and I have practiced Radiology in Delaware since 1996 as well as served as the President of the Delaware Radiological Society. Many of the surrounding physicians know of me and can attest to the quality of my work.
My new practice, Ocean Medical Imaging, is a team effort. The Radiology Technologists and office staff make the practice work from moment to moment. The most talented and motivated people have been selected personally by me to work in these positions. Some of these individuals I have known for years and they are the best at what they do. That said, every team needs a leader and I have the experience and knowledge to provide that.
The Ocean Medical Imaging building has been four years in the making from conception to completion. The building is not an afterthought rather it was designed and built from the ground up for its purpose as a Radiology practice. Its location in The Milton Medical Park is ideal and will serve the community well as more physicians locate to this beautiful facility.
Although, I have immersed myself in all aspects of Radiology, my fellowship training after Residency was in Interventional Radiology, the procedural side of Radiology. This brought me in close contact with the patients and their families. I will bring this experience to my practice and interact with the patients more than is typical in Radiology.
Ocean Medical Imaging is not owned by a national corporation or large health care organization. There are no partners and it is owned solely be myself. This fact will be an advantage as it relates to patient care.
In the coming years, the Ocean Medical Imaging symbol above will become synonymous with service, availability and quality imaging. The value for the patient with respect to location, access, expertise of the staff and lastly service, is head and shoulders above what is available in Southern Delaware. Simply, the Ocean Medical Imaging team is the best and the patient's experience will be none less.
Regards,
Jonathan L. Patterson MD